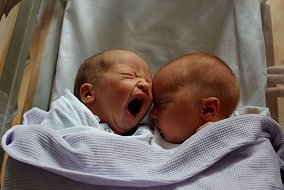 Having a baby is one of the most exciting times for a new family, however we know that this can also be a very daunting time with lots of concerns and questions for the next 9 months.  Mr Downes and his attentive team are here to help answer your questions and to help put you at ease.
During your pregnancy Mr Downes will see you every four weeks until 28 weeks, fortnightly until 34 weeks, weekly thereafter up until delivery and 6 weeks post delivery. However, this is a general guide only as all women are individual and appointments are scheduled as often as necessary to tailor the needs of the patient.
All the necessary arrangements are made throughout your 40 week pregnancy including antenatal scans with his impressive foetal medicine colleagues.
At your antenatal clinic visits Mr Downes will check that you and your baby are doing well and address any specific concerns. By the time of delivery he hopes your understandable anxiety is reduced to a minimum.
Pregnancy concerns can happen any time – day or night – and there is 24 hour access to Mr Downes if necessary.
At appointments you will also be able to discuss your delivery options whether this be vaginal delivery or a caesarean section.
Antenatal care is available at 148 Harley Street, London or The Kings Oak Hospital, Enfield. Mothers give birth at The Portland Hospital for Women and Children.