OPTION A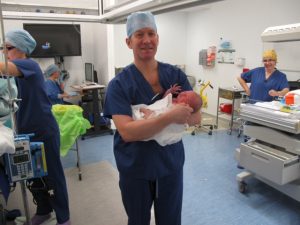 Antenatal Care and Delivery
PRIVATE ANTENATAL CARE AT
148 HARLEY STREET, LONDON and/or THE KINGS OAK HOSPITAL, ENFIELD
PRIVATE DELIVERY AT THE PORTLAND HOSPITAL for Women and Children, LONDON
Private Antenatal Care
You will have all your consultations with Mr Downes in his consulting rooms. Following your initial consultation and dating scan you will see Mr Downes for regular consultations with scans as needed at 12, 16, 20, 24, 28, 30, 32, 34, 36 weeks and every week thereafter until your delivery.
You may need extra visits if deemed clinically necessary which are also included.
EXCLUDED from the Private care package are:
Nuchal translucency/anomaly scans etc will be arranged for you and invoiced separately
Routine blood and laboratory tests are invoiced separately
Private Delivery
Mr Downes will deliver your baby – he will discuss the choices available either a vaginal delivery or by caesarean
Please note that the Portland Hospital fees are excluded and can be obtained from the Portland Hospital or via their website: www.theportlandhospital.com
Anaesthetist fees are excluded from this package and will be quoted for and invoiced separately
A tour of the facilities can be arranged by contacting the Patient Liaison Coordinator at the Hospital on 020 7390 6068 or via the Portland Hospital website.
Post Natal Visit
Your post-natal check will be arranged for you 6 weeks after your delivery and is included within the package.
IMPORTANT: In the rare circumstances that Mr Downes is not immediately available to look after you one of his experienced colleagues will provide continuity of care.